Hey friends!
Have you forgotten to pray for others? Not just yo mama nem….but others. Your neighbors, friends, distance cousins, the person who cut you off in traffic. You know...others…When was the last time you prayed for a complete stranger?
I think we can get so caught up in our own lives and situations that we simply forget to pray for others. That frustrated mother in the check out line needs prayer. That man in the pick up truck next to you in traffic needs prayer. That school you pass on the way to work needs prayer. The person taking your order at a restaurant needs prayer.
We all need prayer.
I recently posted on my social media a question that simply asked "Prayer Request." And the number of people who responded shocked me! Requests ranged from healing, to increase, to favor, to a fully changed heart. It was beautiful and heart breaking at the same time. Beautiful because these people trusted me to pray for them, but heartbreaking because I didn't do this sooner. How long have my friends been suffering like this? Why didn't I ask sooner?
Friends, in the midst of all that is going on in the world let's not forget pray to pray for each other. Praying for those around us is imperative for this hour. I believe we are strategically placed in the earth and our prayers are like little weapons used to dispatch angels and miracles.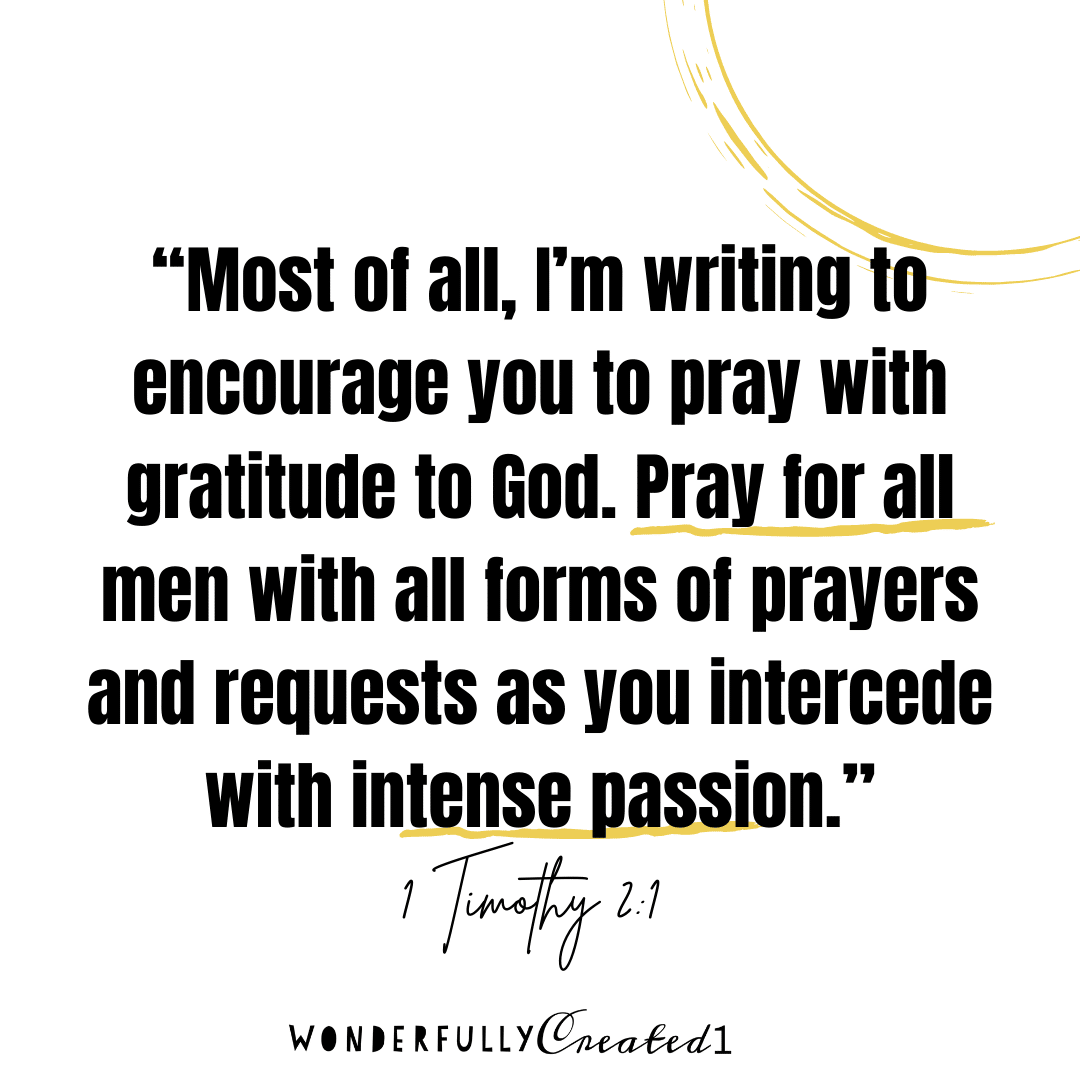 I challenge you this month to start purposefully praying for others. Strangers you meet, people you work with, those in leadership, any and everyone. You can even post on your socials the same question "Prayer Request". And watch the request come in!
We have an impact over those around us and one way to fully see that come to pass is through prayer.
New Design Alert!!
My hope in creating the shirt "Can I pray with You?" was for people to wear it and spark prayer. To remind those who see the shirt there are people that can pray with them. And to encourage those wearing the shirt to boldly pray for everyone!
This month I have decided to add an additional design to the original shirt. Same question..just a different design.
Let's fight the good fight and use prayer as our weapon!
In His Love,
Patrice